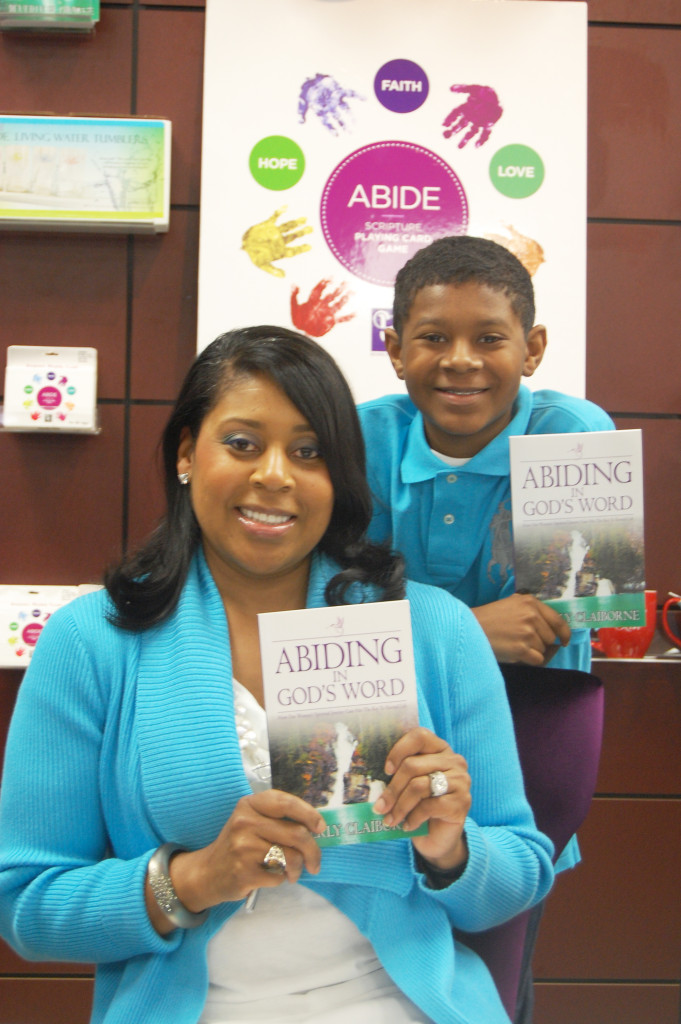 When you hear the word motivation, what comes to mind? Well for me it's Jesus. Truth be told, before I accepted Jesus as my personal savior, nothing really motivated me to dig deep into my soul. Nothing ever truly satisfied me and deep down in my soul something was missing. Amazingly, once I accepted Jesus as my personal savior—everything changed.
In the spring of 2009, I began to notice more and more adversity in my life, which really frustrated me. After experiencing and witnessing several moral tribulations involving close friends and family members, much of my time was spent worrying about things I could not control—like other people's behavior and manners. I found myself mishandling almost every adversity that touched my life. I began praying, "God, take people out of my life who do not belong there and please keep the ones (and send others) you feel are needed." Surprisingly, many people I considered friends disappeared. I felt a separation between my friends and even certain family members. I now realize that that was God seeking me and answering my prayers.
After that desperate prayer, I started to read my Bible on a daily basis and to pray more. I began spending a lot of time watching Creflo Dollar (my former pastor) on television and listening to his Battle of the Mind CD over and over. Both helped me to understand more about why I had lived as a carnal Christian for so long. (A carnal Christian is someone who believes in Jesus Christ and professes Him as their Savior but continues to live in a sinful, fleshly, and worldly way, doing things the Bible clearly says are wrong.) Our Holy Bible goes into detail about how we must renew our minds in order to receive victory in this troubled world. Creflo Dollar's Battle of the Mind CD goes into details about renewing the mind and why it is critical to listen to the Word of God. After listening carefully to his message, I decided that it was time to take his advice about being "spirit-led. I kept hearing Dr. Dollar's voice saying, "Listen to the Holy Spirit so you will know what God wants for you." When I attended his church in the early '90s, Creflo Dollar would end almost every sermon with Proverbs 4:7: Wisdom is the principal thing; Therefore get wisdom. He would also say, "In all of you're getting, get understanding". I finally put that into practice. I followed the advice of an angel which I speak about in my book "Abiding in God's Word", and now I'm a different person– living a different life.
Reading my Bible and developing a personal relationship with Jesus Christ changed my life dramatically. I prayed for forgiveness, forgave others, and spent hours each day reading my bible and fellowshipping with Jesus. That's when the Holy Spirit manifested in my life. It did not happen in my own strength. It was God's given grace. Experiencing the indwelling power of the Holy Spirit made me start listening and learning more about what it mean to abide in Christ. Not long after I began to learn more about trusting God and following His Spirit, I began to be more aware of His presence in my life. I also learned Satan uses two main tactics to get us to give up on God. He uses discouragement and distraction. Those are the methods he used against Nehemiah and his men when they were busy rebuilding the walls around the city of Jerusalem. They started to give up, which is precisely what Satan hoped might happen. So on today, I hope this message motivated you to evaluate your spiritual condition and motivate you to "Abide in Christ"…not just today, but every moment of your life.