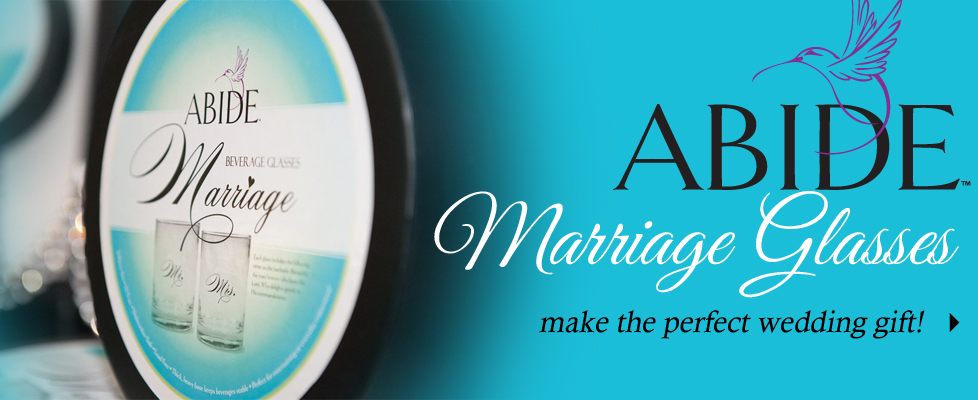 Hello family and friends!
I'm so excited to share that we have re-released our popular Abide Marriage Glasses just in time for your spring and summer 2015 weddings.
This special keepsake will truly bless the brides and grooms in your life. They are a sweet reminder of the joys that marriage brings when a new husband and wife are joined together as one flesh to glorify our Lord!
The set comes with two glasses. On the front is "Mr." and "Mrs." on the back is Proverbs 3:5-6. "Trust in the LORD with all your heart, And lean not on your own understanding; In all your ways acknowledge Him, And He shall direct your paths."
Click here to purchase our Marriage Glasses as a gift or even as a special treat for yourself.